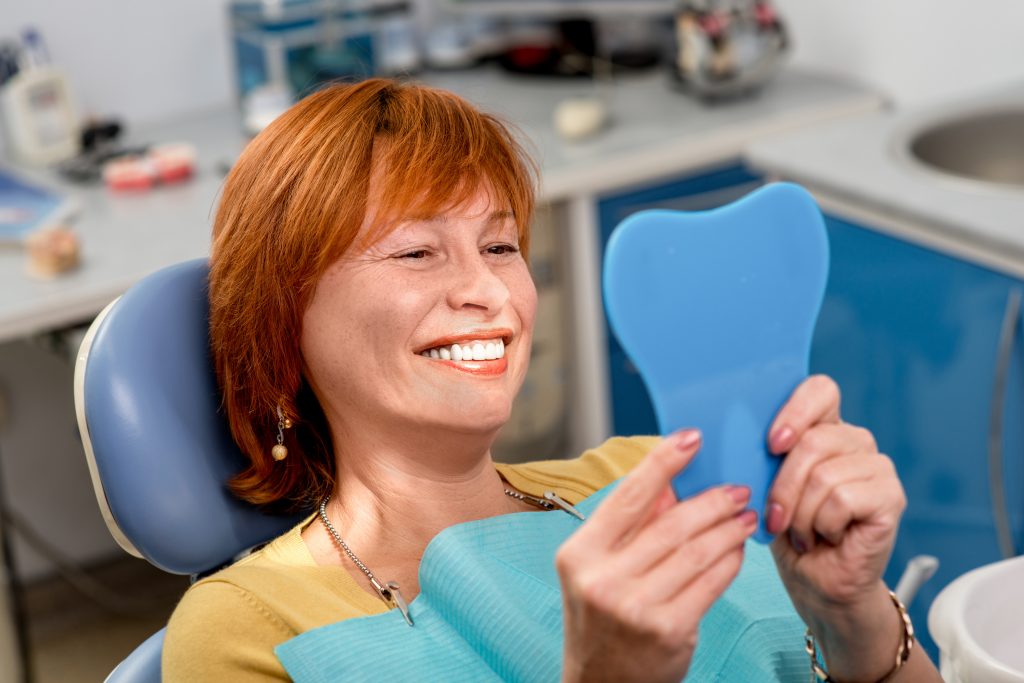 We all want a great smile, but there aren't many of us that can naturally pull it off. When we decide it's time to get the smile we've always wanted, it's time to pay a visit to our dental professional. Together you will design a dental treatment plan you both can agree upon and the process begins. But with all these options, it can become a bit overwhelming, especially when treatment options are very similar. For the sake of clarifying any questions, let's take a moment to break down two – dental bonding and porcelain veneers.
Dental bonding uses a smooth, tooth-colored solution which is applied to teeth. It covers stains and fills in small chips and gaps. After the dental bonding solution has been applied and shaped a specialized dental light is used to harden the bonding material. When the process is complete the tooth is then polished. Bonding is great for patients who need one or two teeth corrected.
Porcelain veneers are fabricated from a solid piece of porcelain. They fit over the front and underside of your tooth covering the entire surface of visible tooth. Veneers can be fitted to lengthen or widen teeth to close gaps or fill in chips. Porcelain veneers are generally used for patients who have several cosmetic problems or want their entire set of front-facing teeth made over. While veneers and bonding are cosmetic procedures used to treat similar problems, veneers may be a better alternative in cases where the patient wants to adjust the size or shape of the tooth.
If you would like to find out more about dental bonding and veneers, contact Dr. Mohammad Ahmadi at 323-312-0500 to schedule a consultation or visit www.dentalimplantcare.com for additional information.
Dr. Ahmadi proudly serves Bell and all surrounding areas.