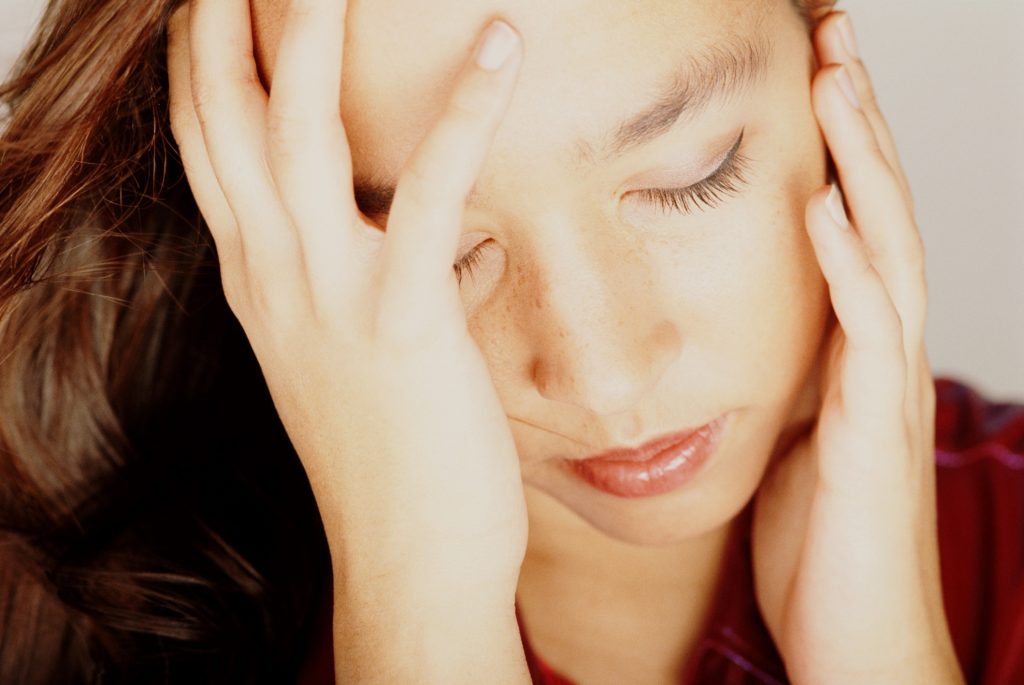 Have you noticed you've been experiencing jaw pain when you wake up lately? If nothing has happened to you physically, but you still have jaw pain and headaches, you may begin to consider taking a trip to the dentist. Unfortunately, you may be developing TMJ disorder.
But what is TMJ disorder? It isn't a term many of us are familiar with. TMJ disorders are problems with the jaw joint. A problem with the muscles or joints in your jaw can lead to headaches, ear pain, bite problems, jaw pain and much more. There are several conditions that can end up causing TMJ:
Bruxism, or teeth grinding and clenching. Sufferers of bruxism often wake up with jaw or ear pain. This is due to wear on the cartilage lining of the temporomandibular joint.
Gum chewing or nail biting. Using your teeth as tools is going to eventually damage your teeth, but when it begins to affect your TMJ, it may be time to break this terrible habit.
Malocclusion, or the misalignment of teeth. Some people find it hard to chew on a certain side of their teeth due to misalignment, so they habitually chew on the other side causing excess stress on that side of the jaw.
Previous jaw fractures or injury. Some of the symptoms of TMJ are headache, ear pain, dizziness and ringing in the ear. If you have any of these symptoms and feel you may have a TMJ disorder, contact your dental professional for a consultation. They may be able to evaluate your symptoms in order to help alleviate your pain and get you feeling your best.
If you would like to find out more about TMJ disorder, contact Dr. Mohammad Ahmadi at 323-312-0500 to schedule a consultation or visit www.dentalimplantcare.com for additional information.
Dr. Ahmadi proudly serves Bell and all surrounding areas.